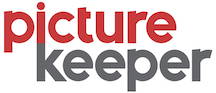 Starting the Conversation
1. Hey! Have you ever heard of Picture Keeper?
2. Hi! So do you have an iPhone or an Android?
3. Hi! Do you take a lot of pictures on your cell phone?
4. If you were to lose your phone right now, how do you retrieve all of your pictures?
They're interested... now what?
So a Picture Keeper is a USB drive that you can plug directly into your smartphone and it backs up your photos, videos and contacts!
1. Universality
2. Continuous backups
3. No wifi needed
4. Clears up space
5. Gain confidence

It's universal so it can be used with an iPhone, Android, iPad, Tablet, Mac, PC, a photo print center and a Smart TV to view your pictures.
Continuous backups on multiple devices!
It provides a continuous back up for your cell phone. You can easily plug it in, click START and it will pick up where it left off. So it won't save duplicates! When you purchase a new drive & plug it in, it will also pick up where your old drive left off!
It can be used in multiple devices and it saves your images according to whose phone it was in. So when you plug it in, it will say "Johnny's MacBook, Brooke's iPhone, Sarah's iPad."
It doesn't need Wifi, service or data – so you can be on an airplane or on the beach and back up your pictures. You don't need a connection in order to save your pictures.
If your phone is out of storage, you can easily plug it in, click START, save all of your pictures and videos to the drive – then go through your phone and delete the stuff you don't want – clearing up your space! For the people who want their drive to be organized (making it easy to plug back in and find their pictures), they must put their pictures into Albums on their phone, FIRST. Then when they start their backup, it will store those pictures in the albums they created!
We want our customers to know that Picture Keeper is EASY to use. Picture Keeper Connect are for people who don't understand the cloud, don't like to connect their phone to a computer or just don't know how to save their pictures. The people that usually buy from us are people who aren't very technologically-savvy. We want our customers to know that they can save their pictures anytime – anywhere.