---
1. You will be sent a 4 digit PIN # a few days before the show that you will use as your login.
2. This is the main screen where you will start processing an order.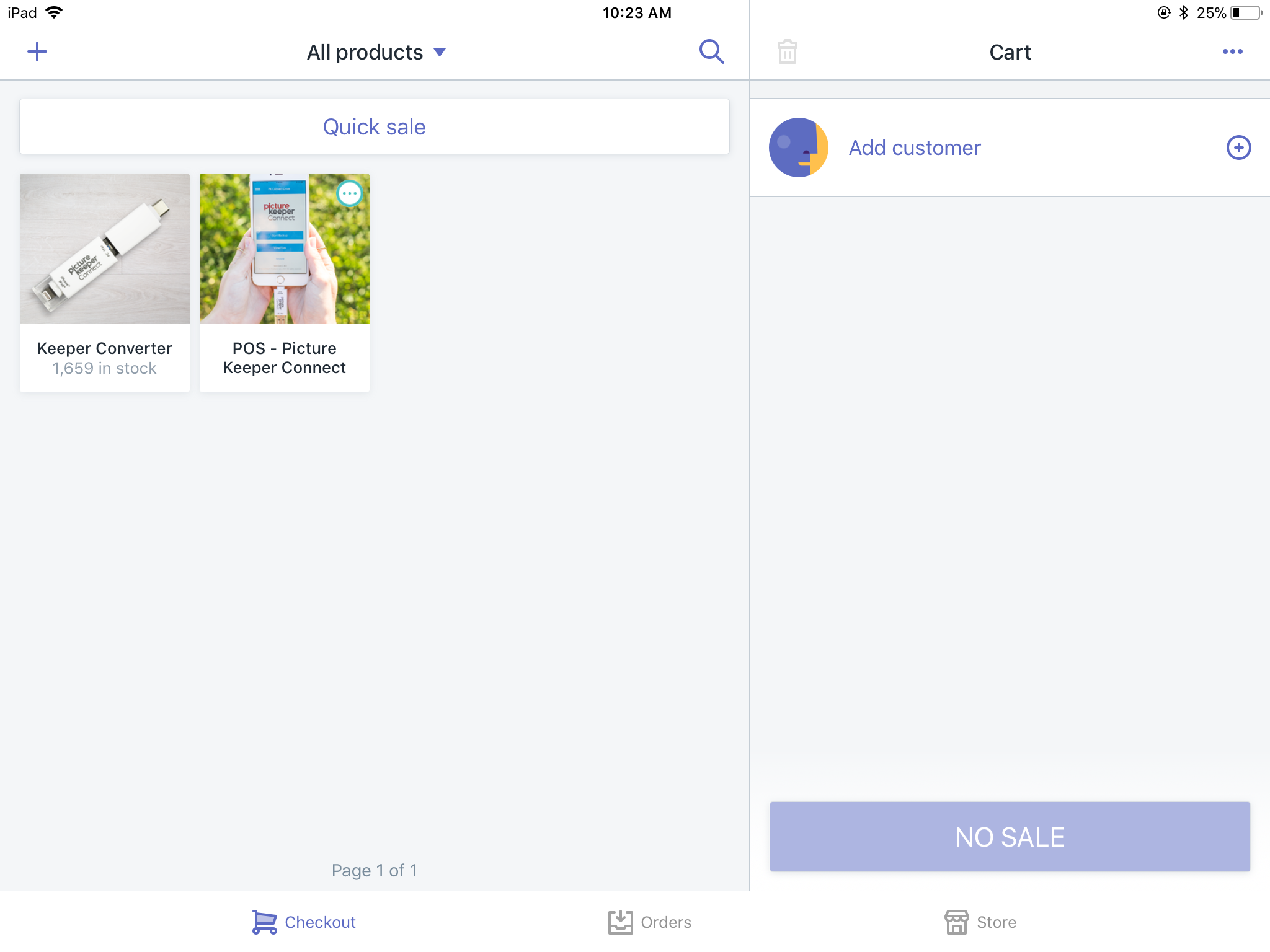 1. Click on Store at the bottom right of the screen.
2. Click Locations.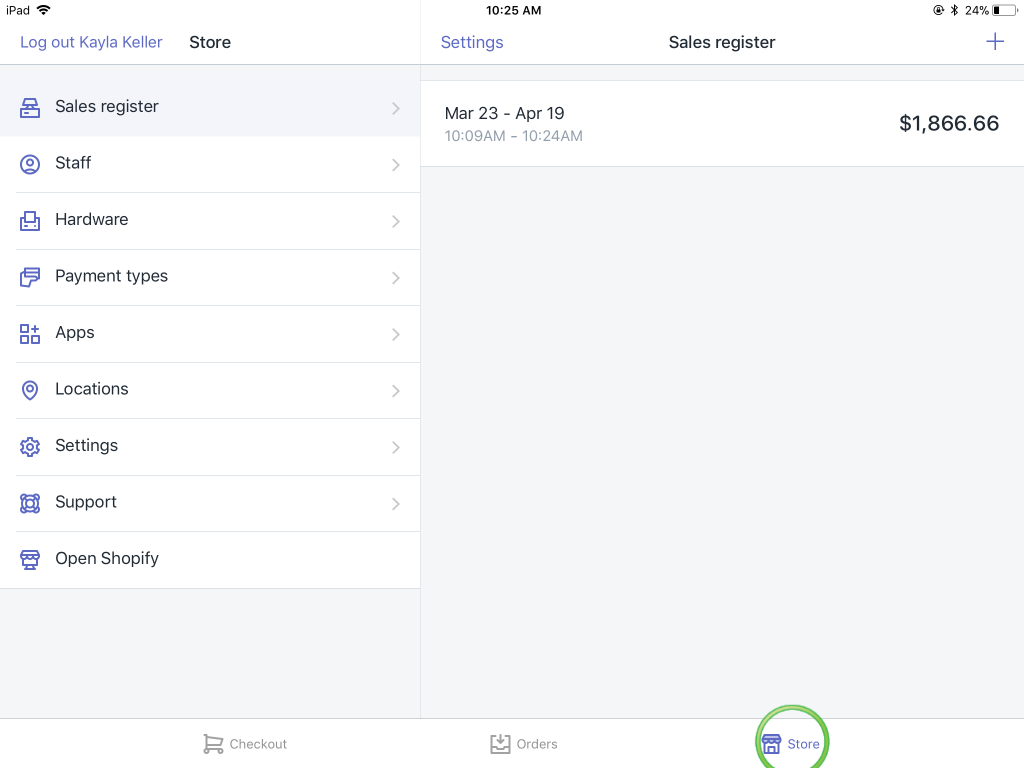 3. Set the Location by chosing the Show Name & City for the show you are working.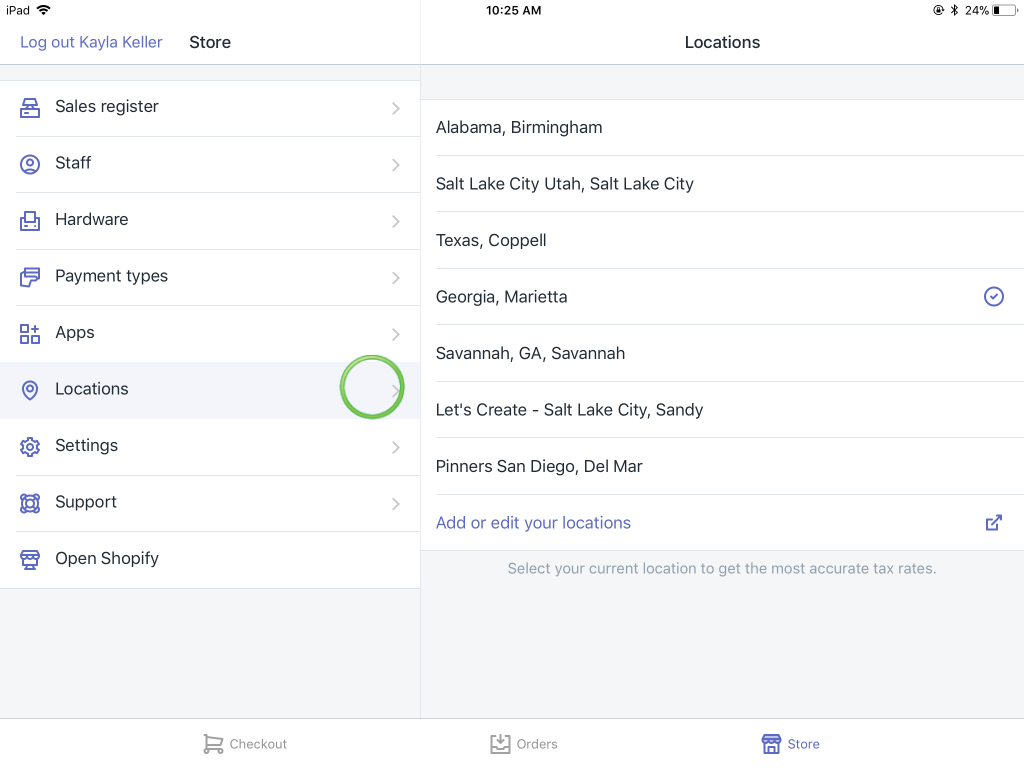 The Shopify Card Reader can only be connect to ONE device. To connect the card reader:
1. Click STORE at the bottom right of the screen.
2. Click HARDWARE on the left side of the screen.
3. Click CONNECT CARD READER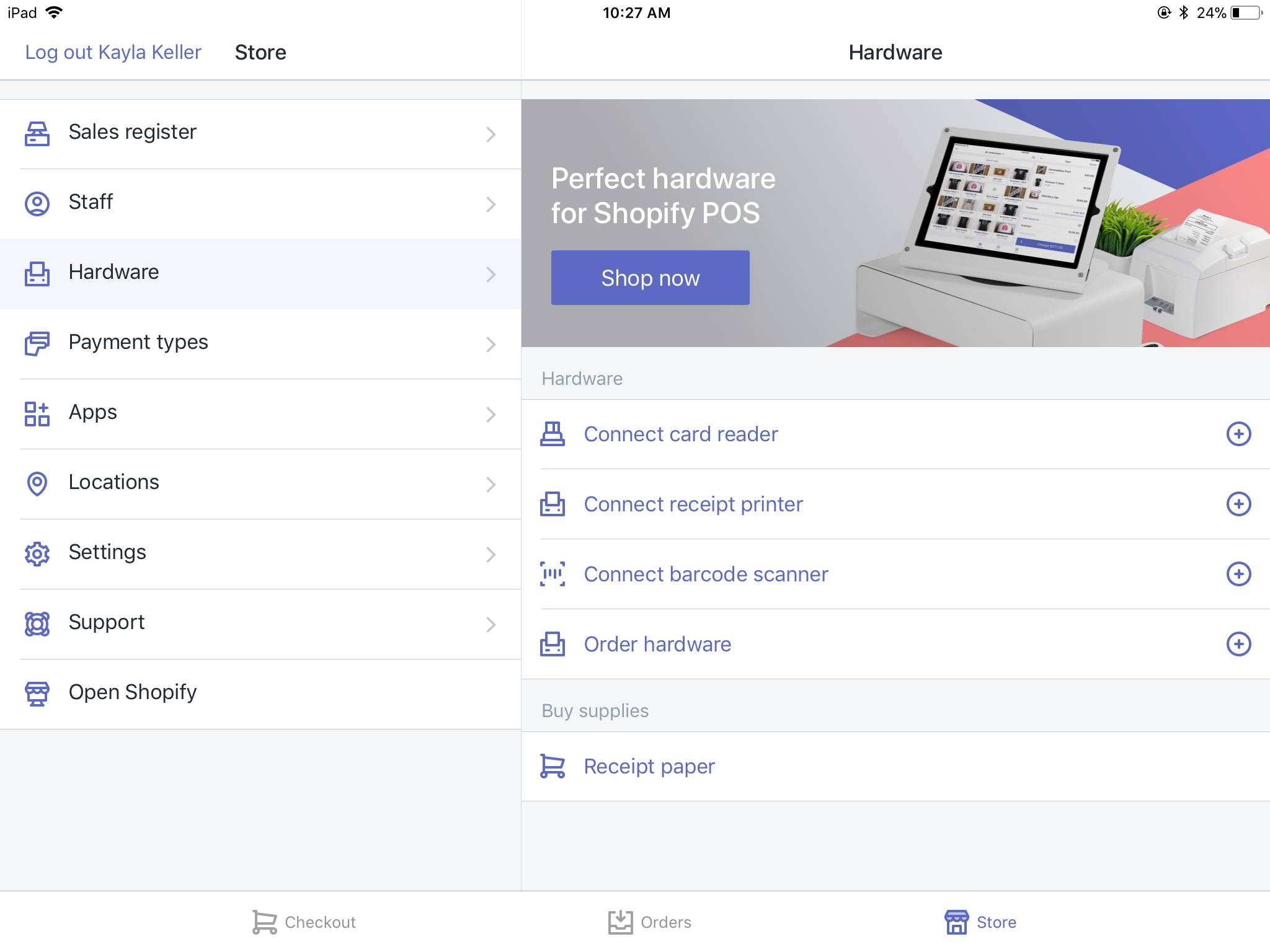 4. The first option is Chip & Swipe.
5. Click CONNECT.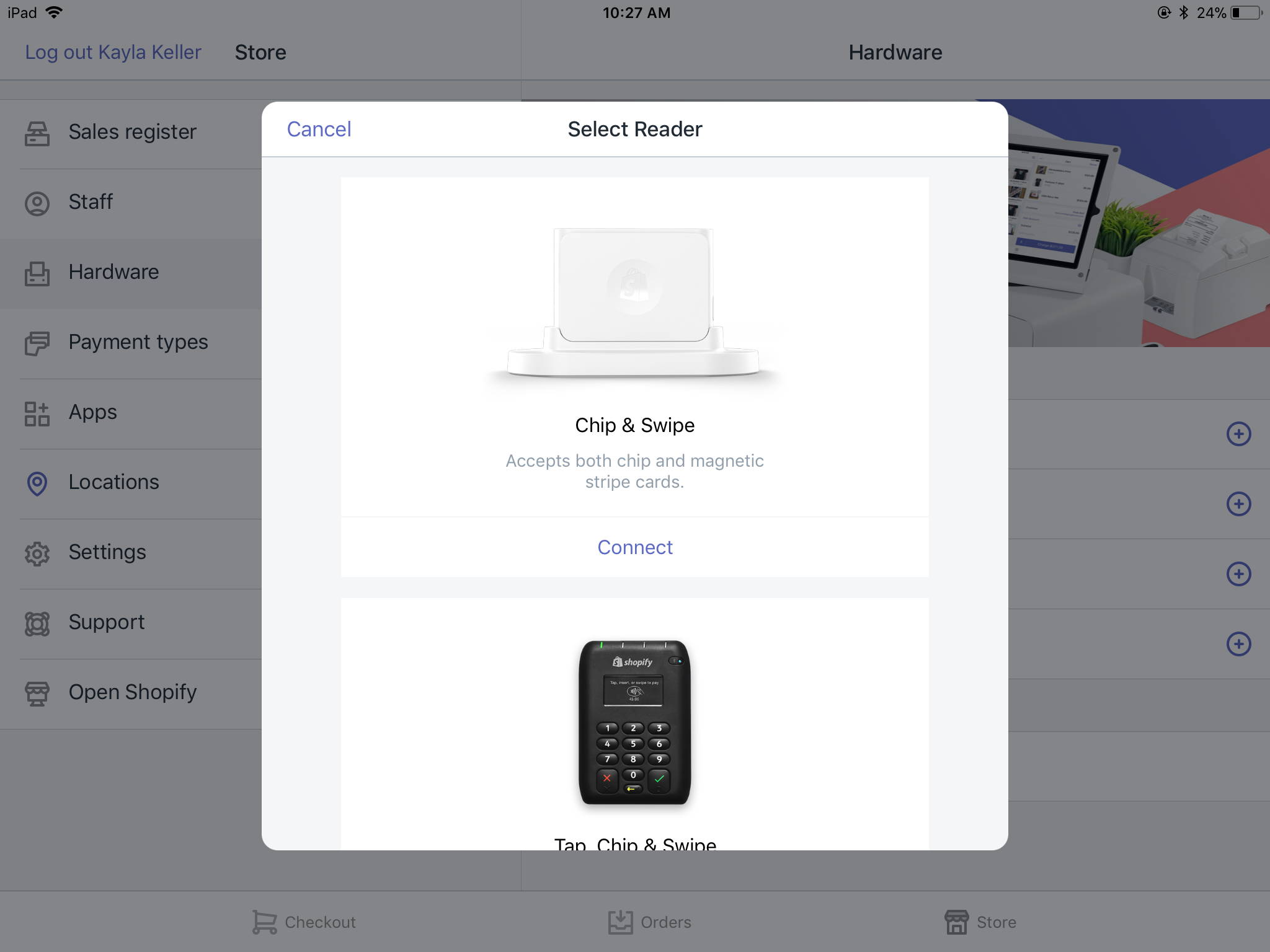 6. Turn on the card reader and app will search for available hardware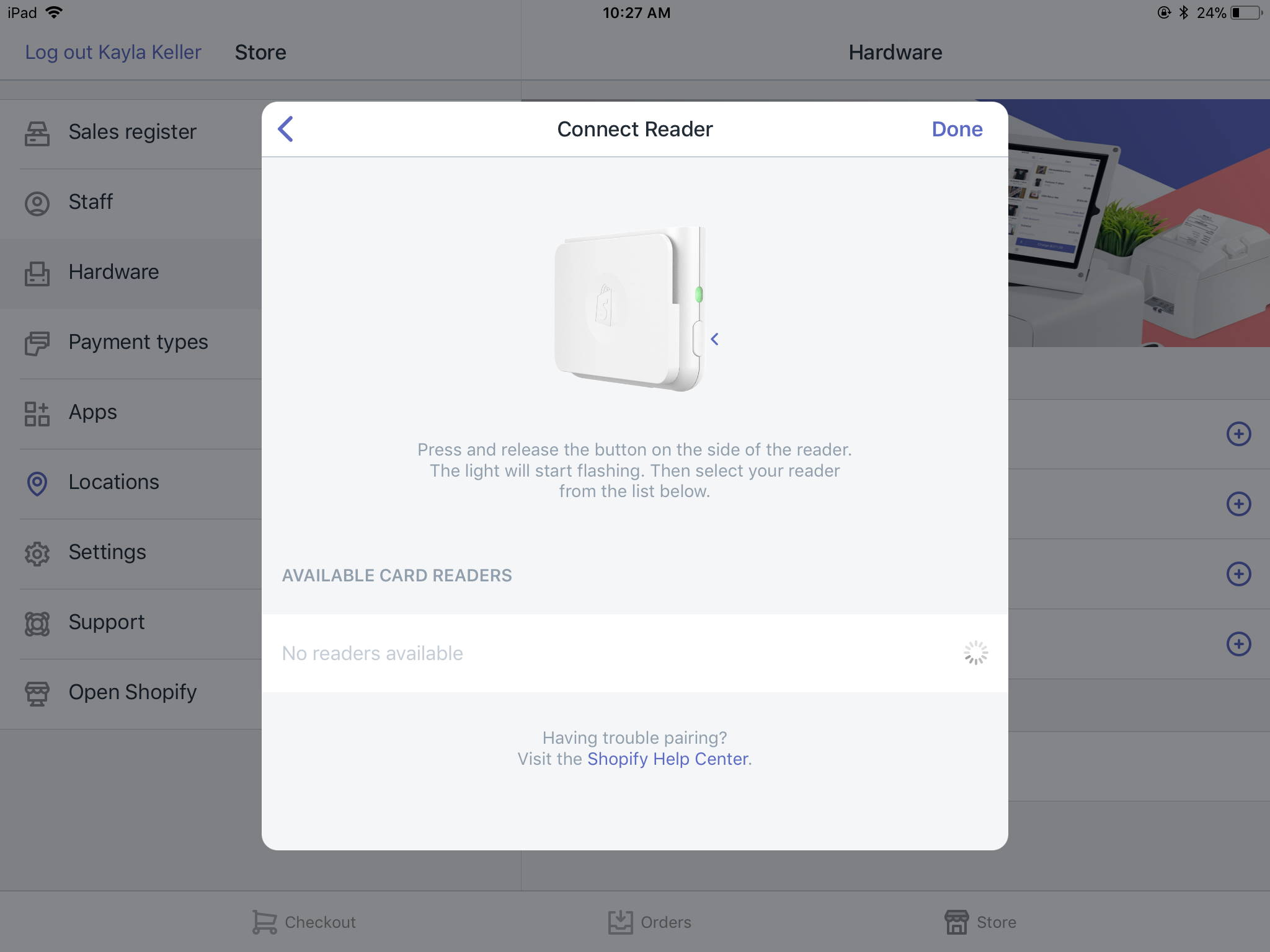 7. Select the Card Reader that you would like to connect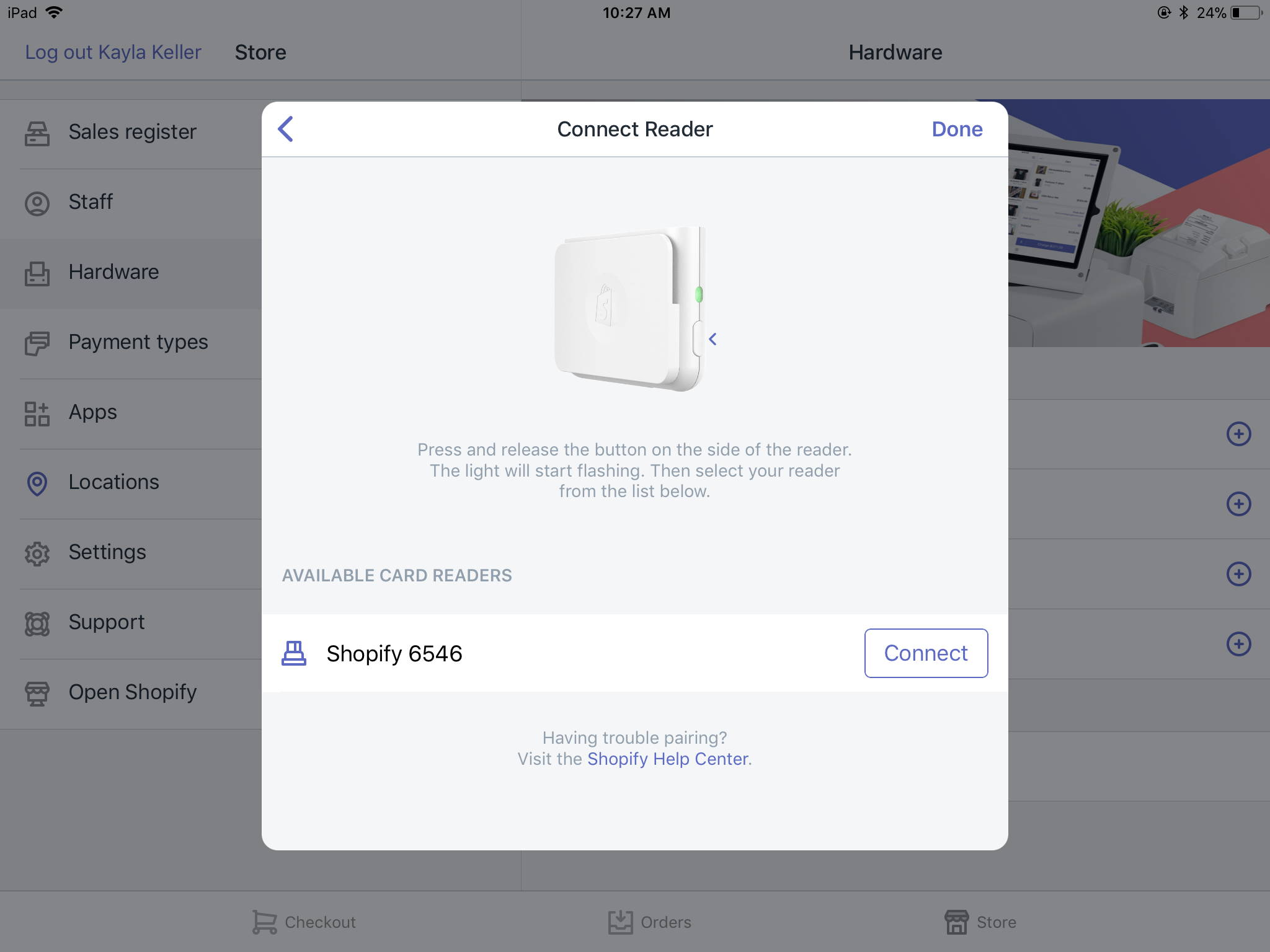 8. You can identify the Shopify Card Reader by the number located on the bottom of the reader.
9. Simply unlug it from the charging dock and the number is on the bottom.

10. The card swiper does not have to be connected to the charging dock to process an order.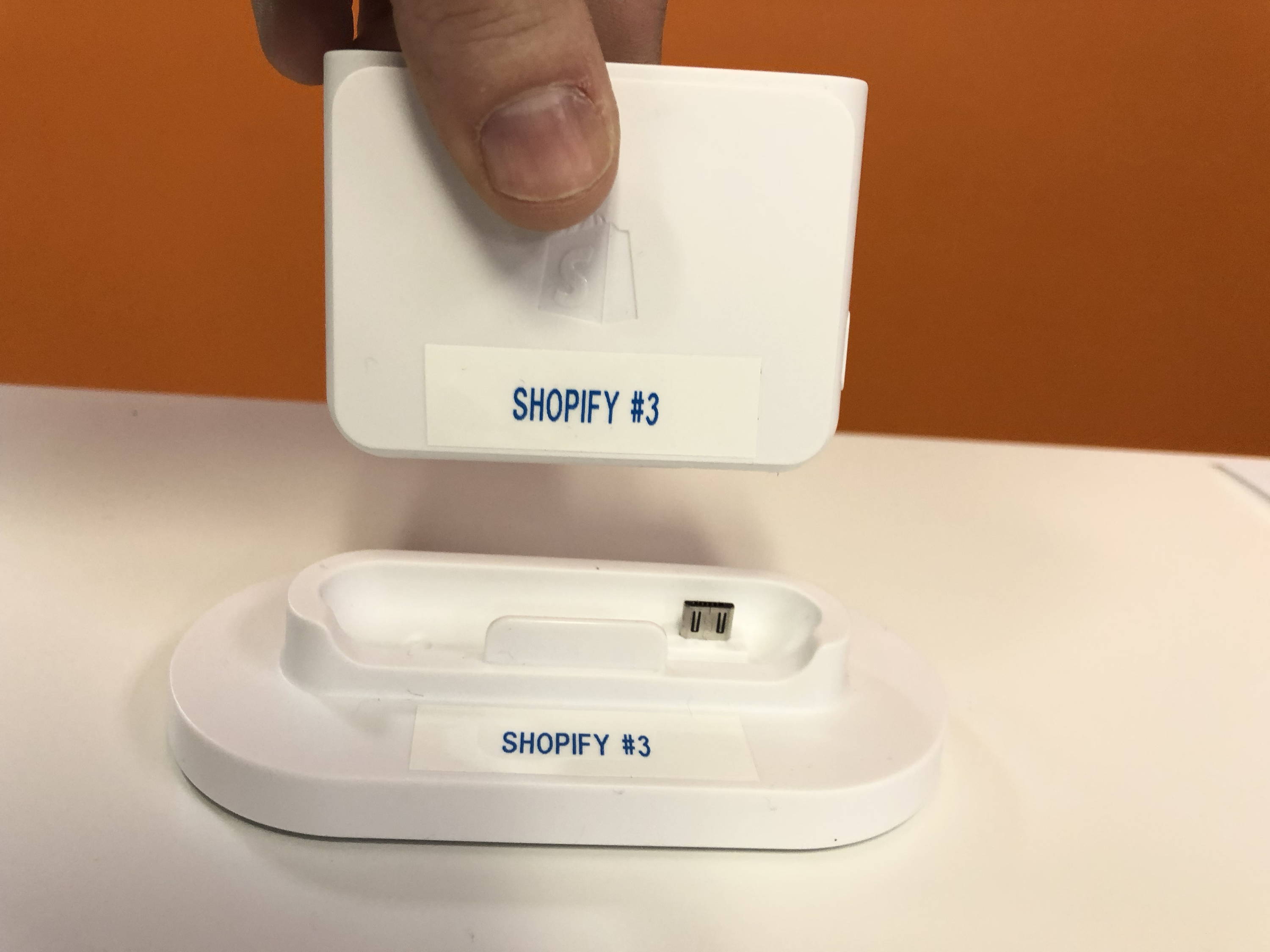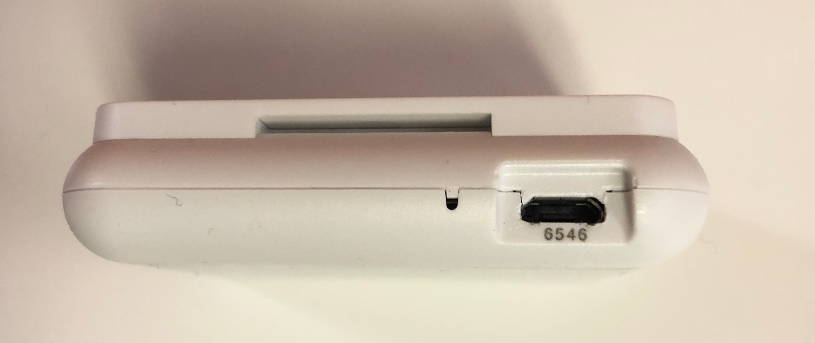 Once the customer has decided to make a purchase, here is how you ring up their order:
1. From the Home Screen, click POS PICTURE KEEPER CONNECT.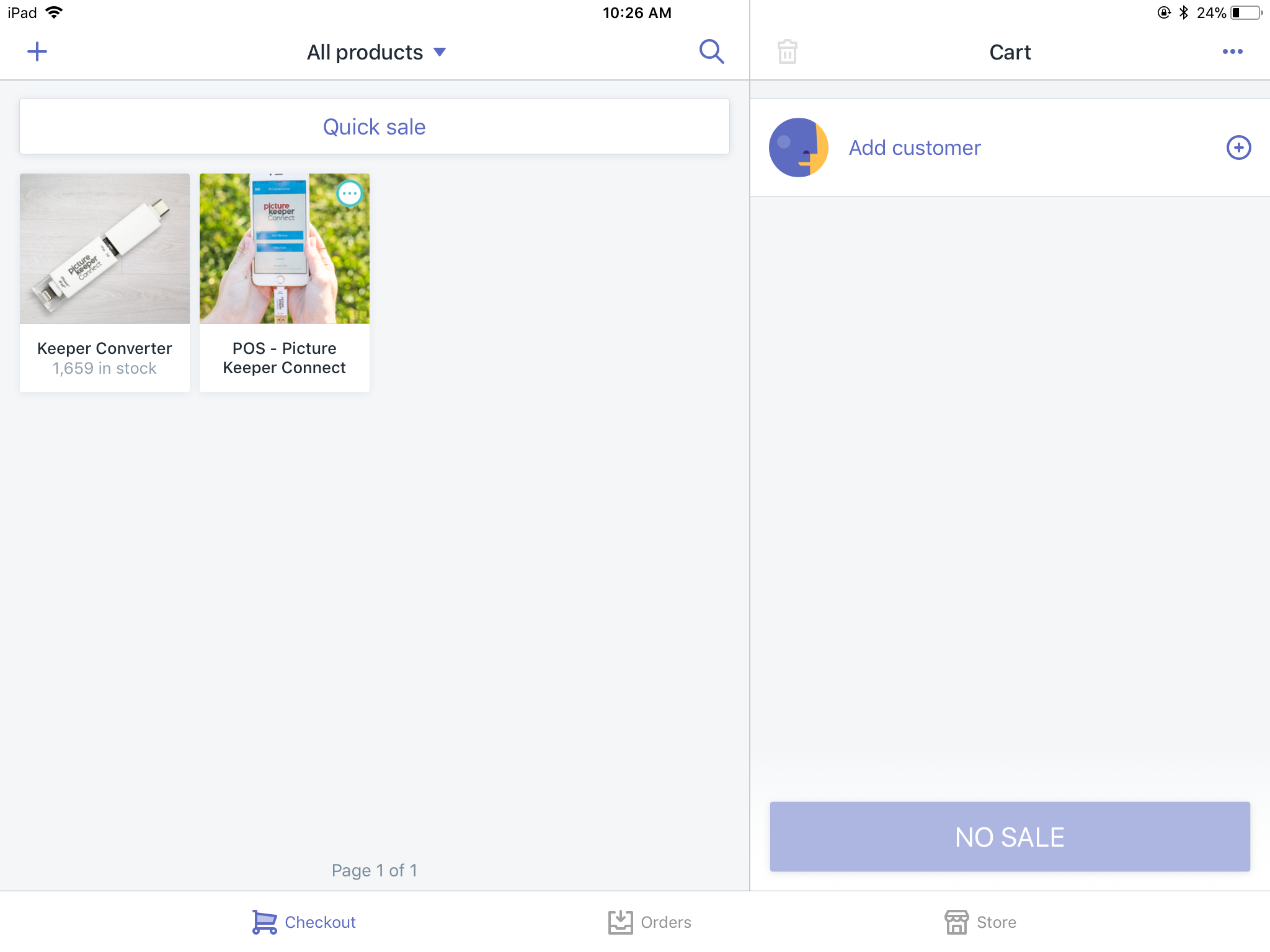 2. Two options will appear - 16GB & 32GB.

3. Select the size you want to ring up.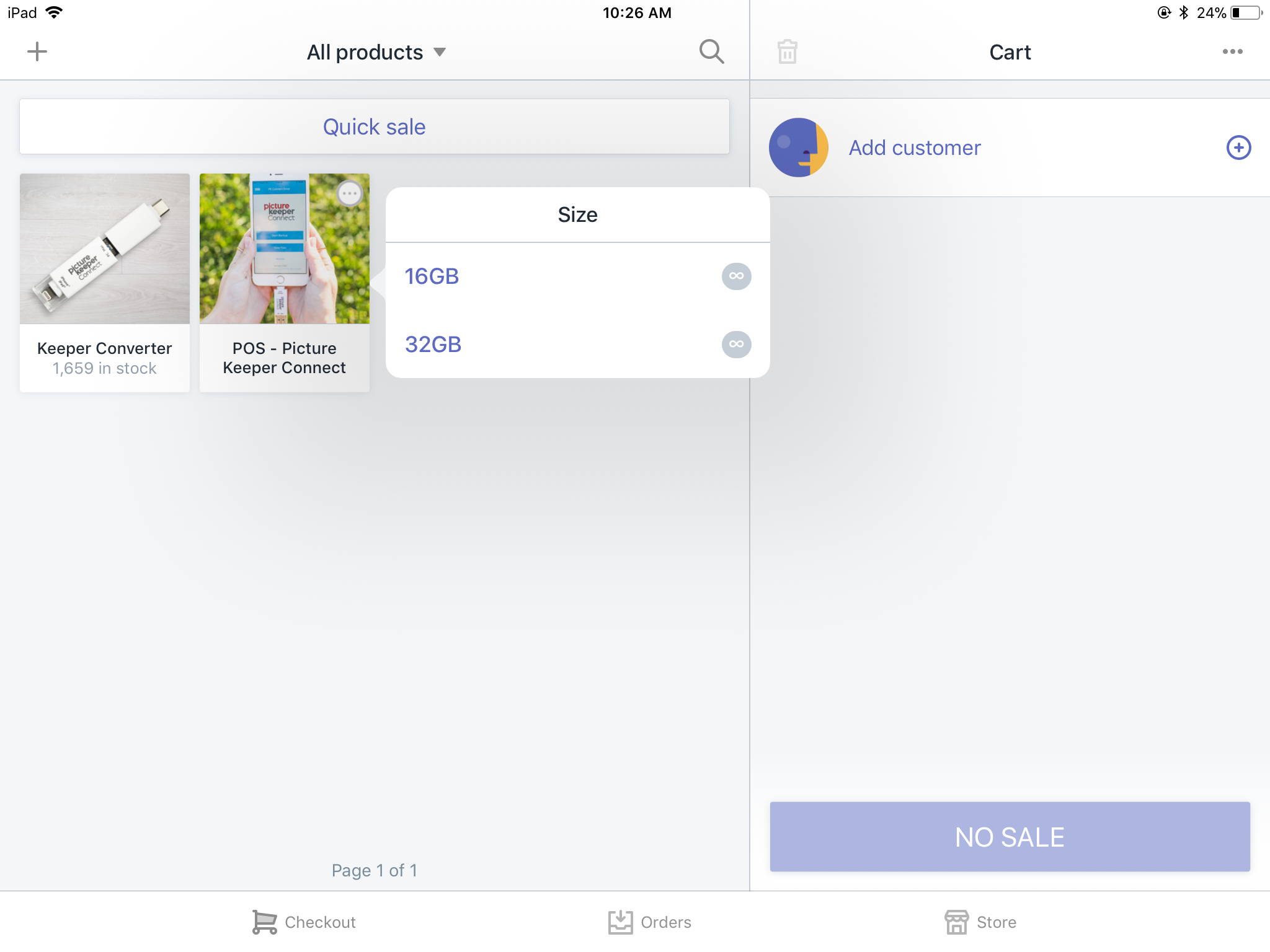 4. If a customer wants to purchase more than one, select the product in the cart and you will see a

+

and a

-

.
5. Select + or - to add or subtract from the quantity.
6. Click CHARGE.
7. The product you select will show up on the right side of the screen and the taxes will automatically calculate.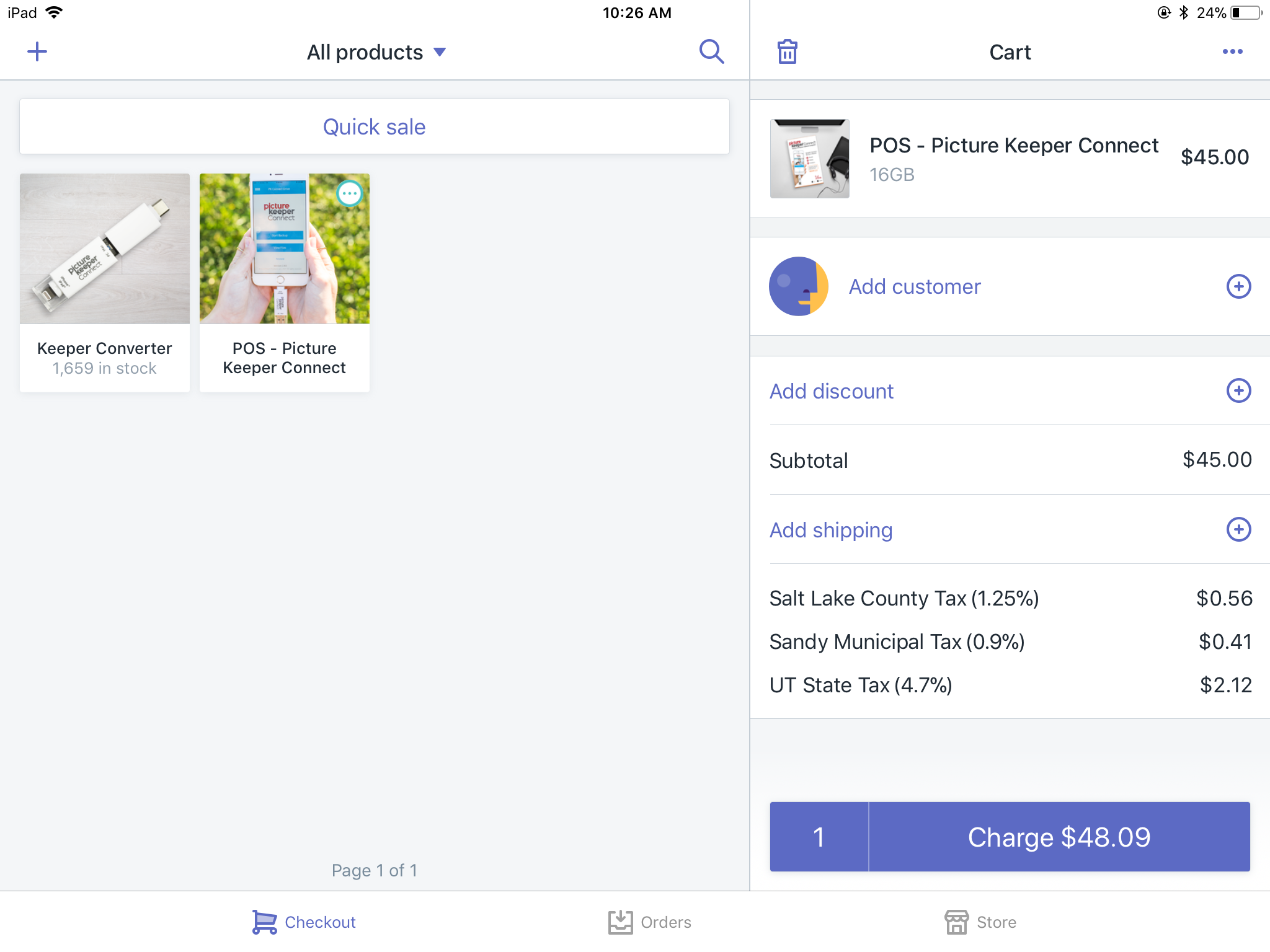 8. For a credit card transaction, choose CREDIT CARD.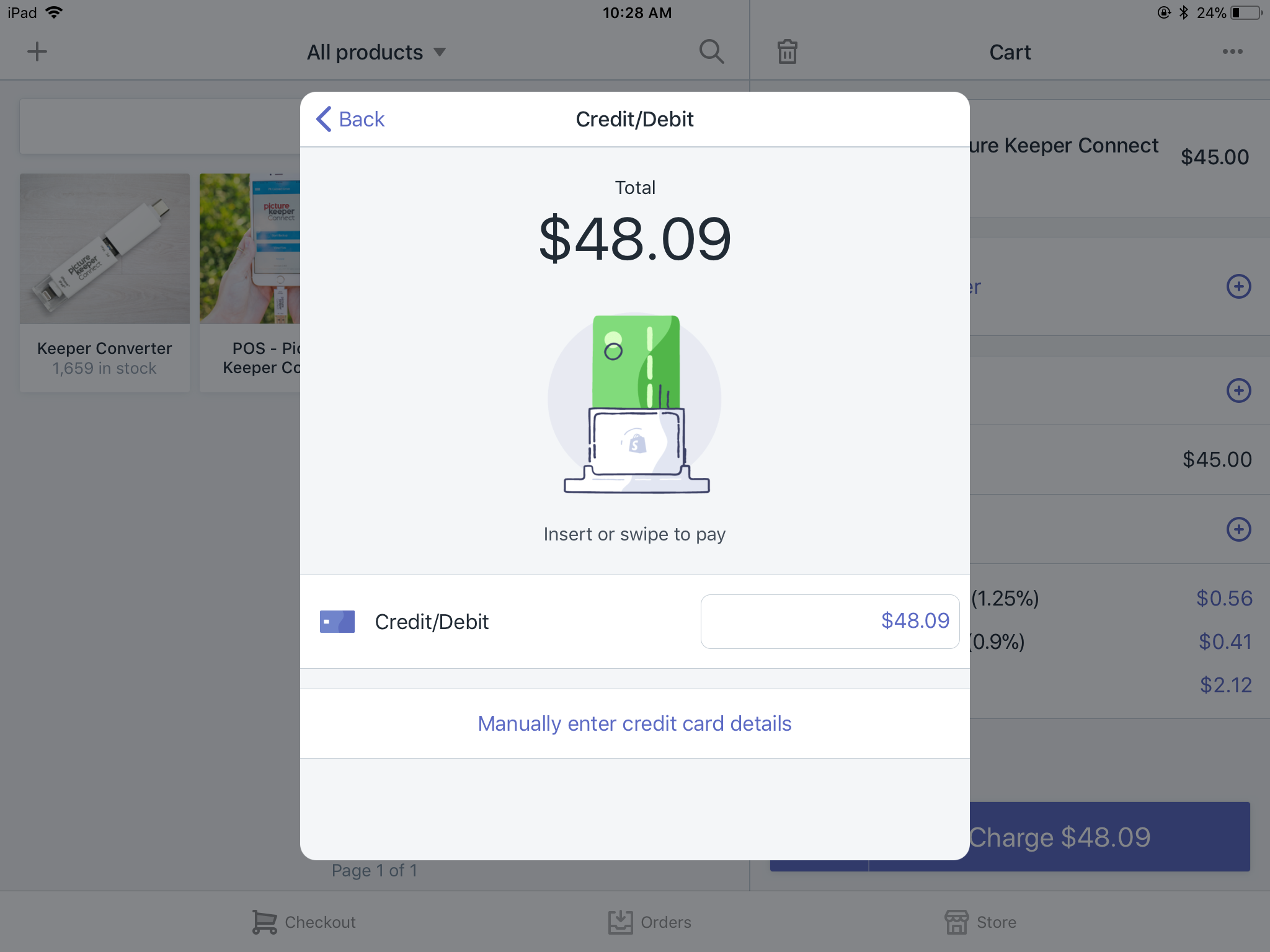 9. Make sure the credit card is facing towards you with the chip facing down.
10. Once the order is processed, it will ask the customer to sign their name. After they sign, click SUBMIT SIGNATURE.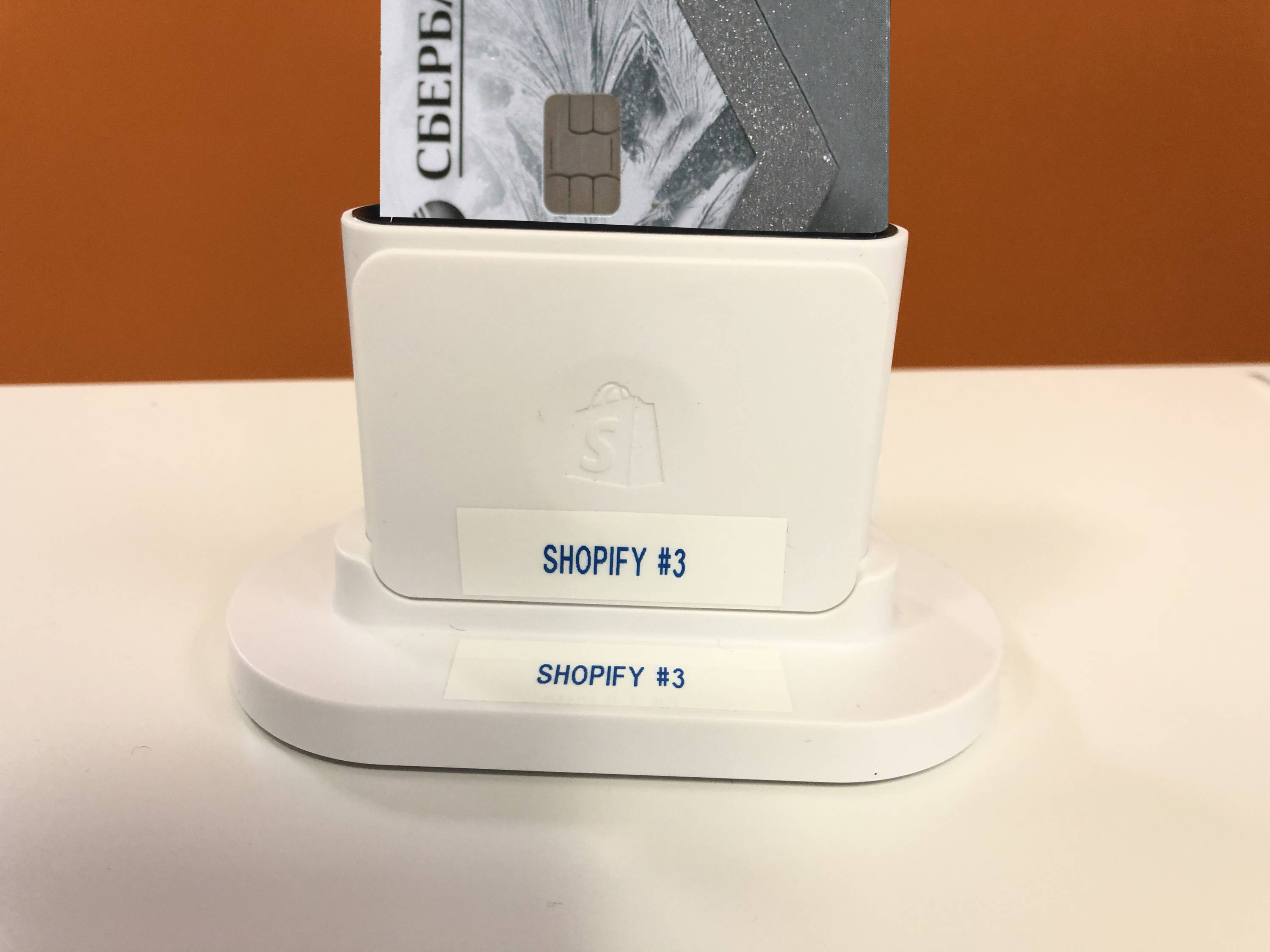 Every single person must recieve a reciept. Here are the steps:
1. Click EMAIL RECEIPT.
2. Ask the customer for their EMAIL ADDRESS.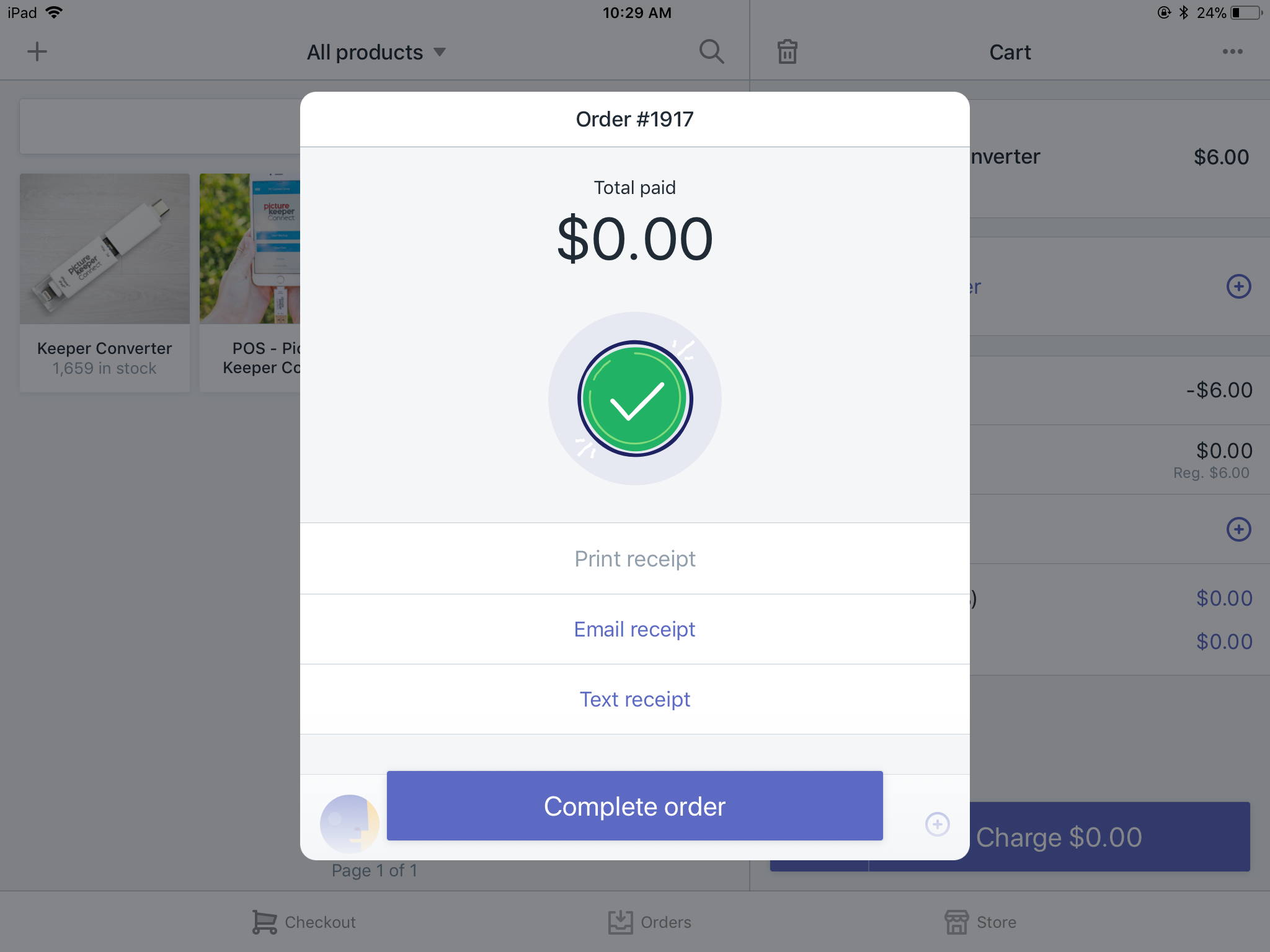 3. Once you send the email, click COMPLETE ORDER.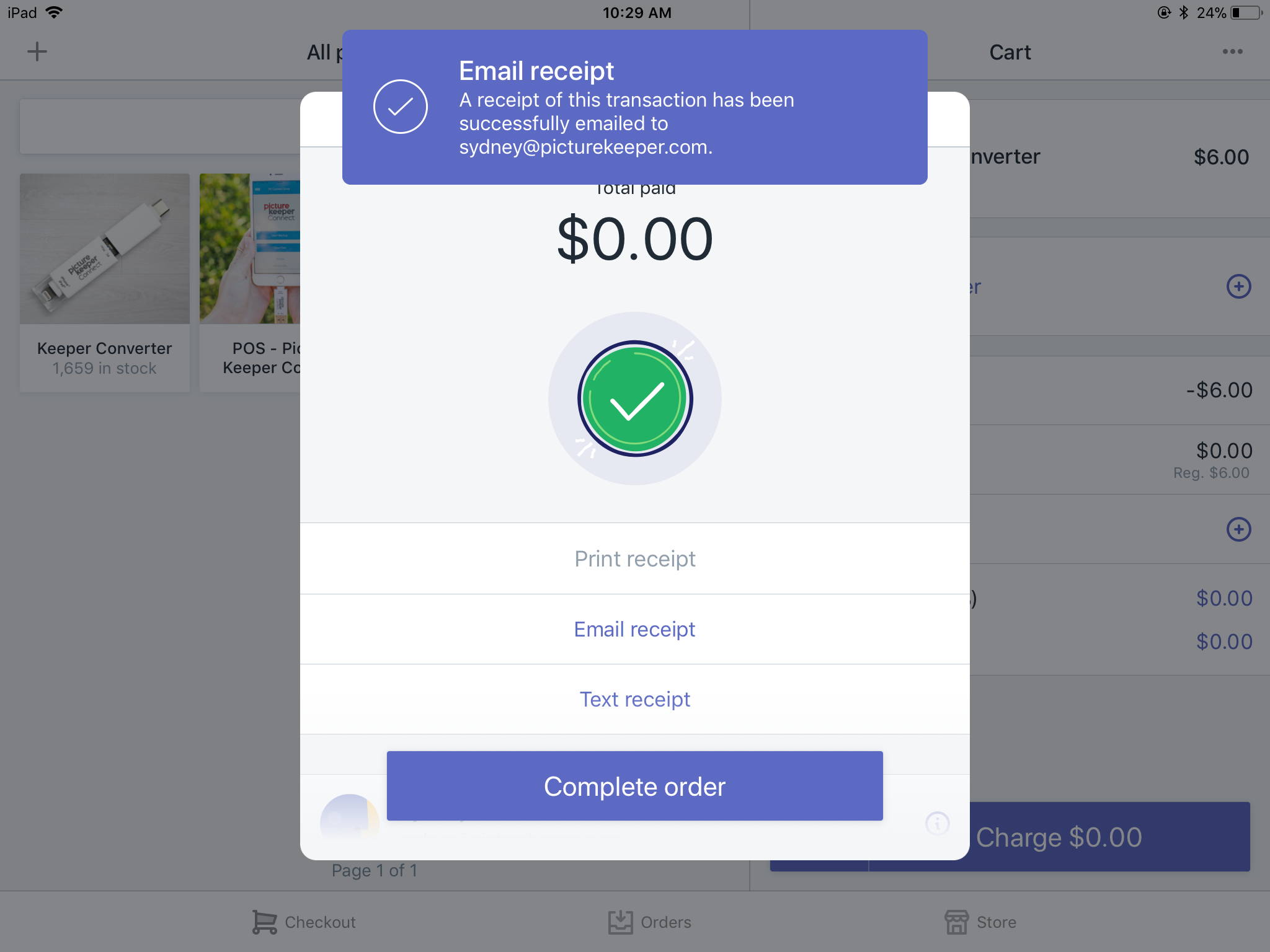 When a customer purchases 4 units or more, they can recieve a discount. Here are the steps to apply the discount:
1. After selecting the product, click ADD DISCOUNT.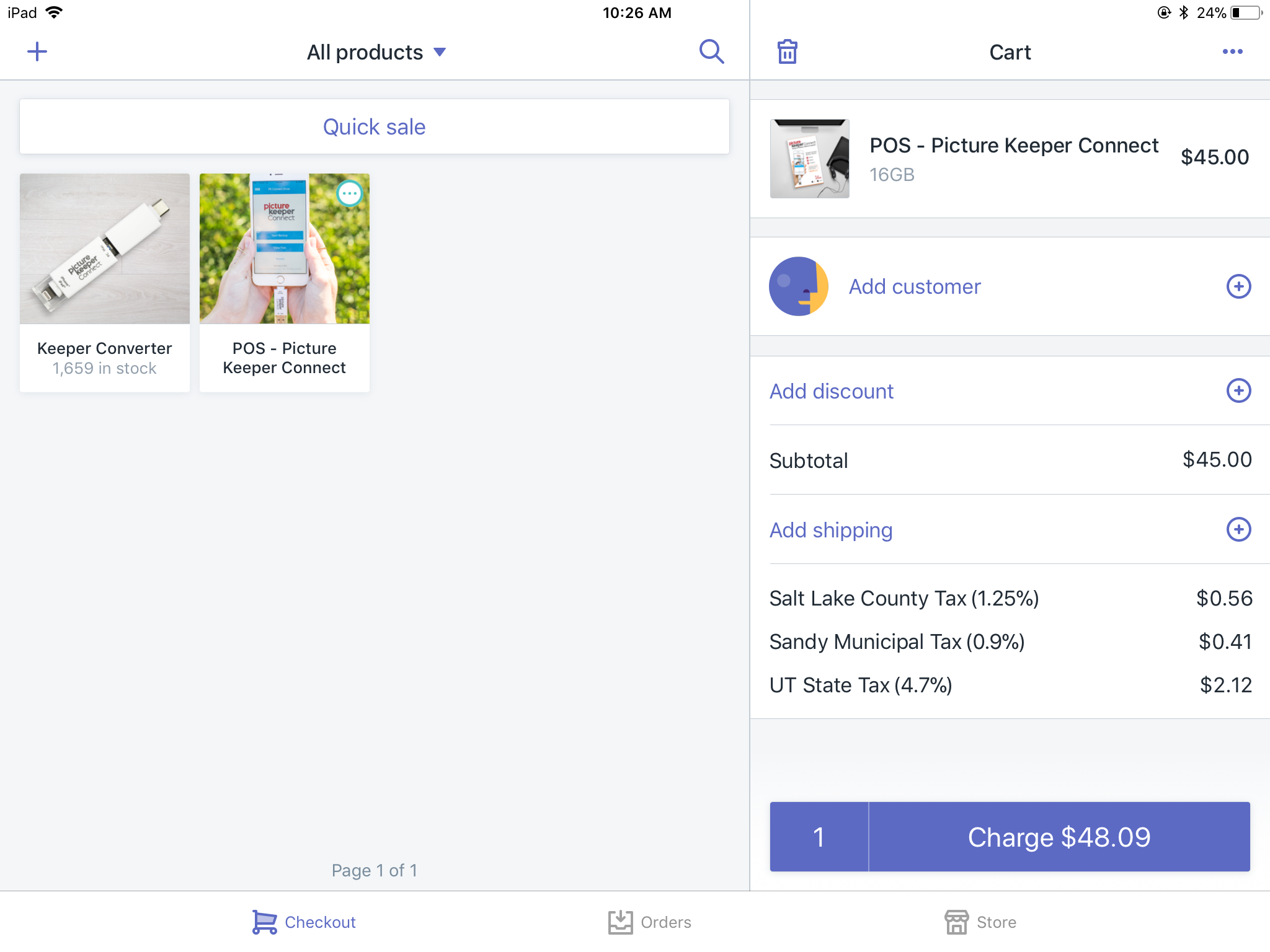 2. Enter the $$ dollar amount that you want to discount.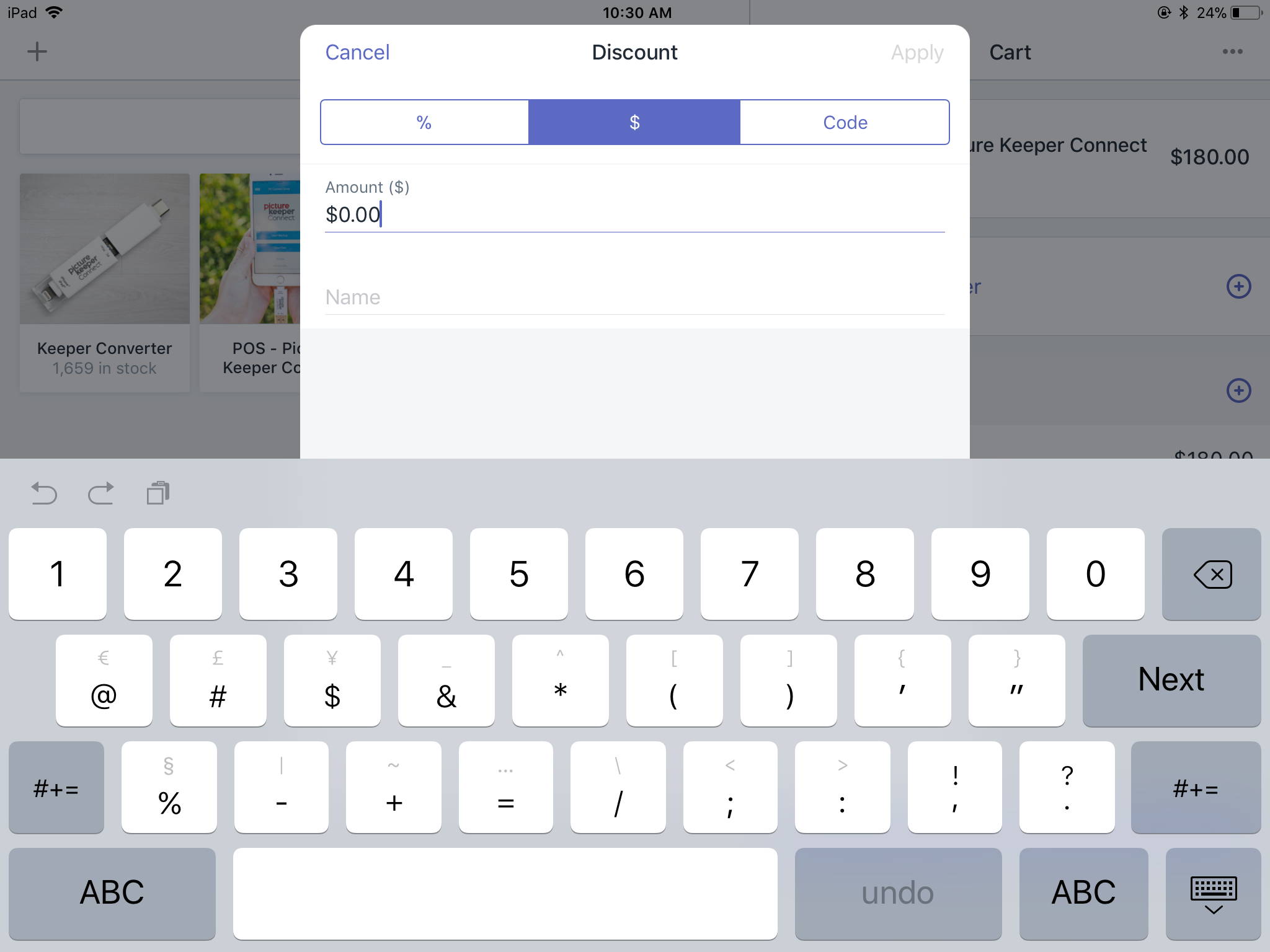 3. The discount will be applied to the order total and you can continue placing the order.